First fashion memory?
Observing my mother find exquisite fabrics and style unique combinations into beautiful, wearable art. I get my obsession with fashion and beauty from her. My father, too, has always been very particular about what he wears. When I look at photographs of him from his early 20s, it always feels like looking at my own reflection.
When and how did you decide to become a stylist?
Back in 2015, when I'd just done my intermediate, I decided to go to the Pakistan Institute of Fashion and Design (PIFD), fully aware I wanted to pursue a career in fashion. My degree in Fashion Marketing helped me tap into the industry, learn the technicalities and refine my skills.
Everyone feels great when they look like the best version of themselves; being able to bring a smile on people's faces through my aesthetic motivated me.
Fashion campaigns or editorials: what do you enjoy more and how different is each process?
I enjoy both equally, but since my approach for editorials and campaigns is different, the process differs too. For commercial campaigns I try understanding the requirements of my client, the target audience and the theme of the collection. I do thorough research, which I think sets me apart—it helps to have a degree in fashion. Also, I don't believe in putting together aesthetically pleasing looks only. I customise looks according to the model/celebrity I'm working with, because it's important to not just highlight the product, but also make the person wearing it look good.
Tell us about the creative process behind putting together looks for a campaign.
It usually starts with a thorough discussion with the client, understanding what they want and what they have to offer.  This is followed by the creation of a mood board that includes references for hair, makeup and the general vibe. Once the mood board is finalised, I start handpicking accessories and discuss my ideas with the creatives I'm working with. The looks are locked in at this point, but a few extra options are kept for impromptu changes.
What's your approach on mixing luxury brands with more affordable ones?
I personally mix and match anything that looks good. I'd happily wear a designer suit with local footwear, but it's important to note that there are instances where this can go wrong as well. For example, I'm not a fan of people stacking designer jewelry, designer handbags and designer shades over a lawn jora—lawn literally loses its essence.
Do you ever use items from your clients' closets?
Not really. I'd only use items from my client's closet if particularly asked to do so. I'm not against the idea, but am usually prepared enough with my own things.
Describe your personal style in three words.
Laid back
Mood-dependent
Casual
What's a wardrobe staple you can't do without?
My everyday style is extremely comfy. The staples in my closet include plain, black and white t-shirts, black or blue jeans, a pair of chunky sunglasses (I like the ones that cover half my face), black trainers or sandals and a nice watch.
What would you never wear?
I work as a part-time model too, but have sworn never to wear a turban with a sherwani, even if I'm paid for it. I'm all about a well-tailored sherwani, but you'll never see me wearing a kulla and posing as a dulha.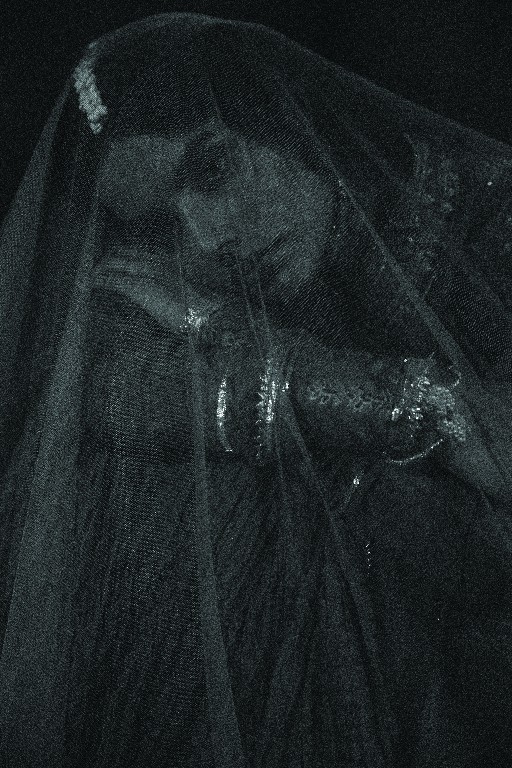 If you could only wear one designer for the rest of your life, who would it be?
Locally, it has to be Hamza Bokhari.. He makes the most breathtaking clothes and I'm the biggest fan of his designs. I admire his fresh and modern take on menswear. Internationally, I loved Givenchy under Clare Waight Keller. Currently, I'm obsessed with Balmain, Vetements, Prada and Ralph Lauren.
Which trends are you most excited about right now?
Love how silhouettes are becoming baggier. I'm not fond of fitted garments, so solid colours and lose cuts always excite me. Also, when it comes to Pakistani fashion I love that shararas and khari shalwars are making a comeback.
What is one no-fail styling trick you have? 
Less is more. Sounds unoriginal, but I always like making a big impact by doing as little as I can. Overdoing a look is very easy, I think. It's nailing the right amount that takes effort, experience and an eye. I'm also a staunch believer in comfort over all else. Even if a look doesn't seem aesthetically pleasing, if the person wearing it is comfortable and confident in it, it's good enough.
What are some fashion mistakes to avoid?
There are plenty, but wearing a choli the length and fit of a t-shirt and overdoing lawn outfits top my list. Also, can we please get rid of cakey makeup? Embrace the skin you're in, drink lots of water and take care of it.