Hassan Tahir Latif speaks to the duo behind the first-of-its-kind volume on the history of Pakistani fashion, 'Pakistan: A Fashionable History'
How did the idea of archiving Pakistan's fashion history originate?
Mehr: It was one of those disastrous mornings when everything goes wrong. I'd had a baby and had to drop my toddler off to school. Panicking over leaving the baby home, exhausted and mentally spent, I sat collapsed in my car wearing a t-shirt and tracks covered with baby dribble, formula and remnants of a hasty breakfast. Looking out I noticed a fellow mum dressed to the hilt—makeup, hair, three-piece suit—at 7am. What struck me was that she looked as miserable as I felt; I wondered: who's telling us women to dress a certain way and setting these expectations? That triggered something in me about the fashion industry and I knew I had to find out more.
Saad: Mehr and I were always interested in collaborating on a project. I reached out to her and she mentioned that she wanted to do something on the Pakistani fashion industry. The discussion led to the idea of doing a historical book, which emphasised the formation and evolution of the industry.
Tell us about the development process.
M: It started with us identifying who the 'original' designers of Pakistan are. We reached out to them explaining what the book was going to do i.e. document the origin of the fashion industry and its evolution and impact. The next step was collecting archives, which ultimately led us to interview make-up artists, photographers, stylists, models, fashion journalists and publishers of glossy magazines. Honestly, the Pakistani fashion industry is as indebted to them, as to the design pioneers.
S: While Mehr conducted interviews on the phone, I was lucky to tour Karachi as a musician with my band Quadrum. I'd stay back for a few days after the concerts and meet the Karachi based photographers, designers and journalists. I literally went to all the major old bookshops, hunting for old magazines and books on fashion. I was also lucky to have access to Newsline's Karachi office, where I scanned anything related to fashion. Those rare and exclusive archives now form a major and integral part of the book.
Was it difficult to dig through the archives? In fact, were there any easily available archives to begin with?
M: A family member, my cousin Irfan, had sent old print ads to me and I was stunned. With his help, I managed to track down the source. The gentleman was most civil and readily shared them. He was a masterclass on archiving history and how to share them. Others such as Asif Raza, Tariq Amin and Tapu Javeri were also very generous.
S: We literally had to start from scratch, as the archives had to be found first; then I scanned and photographed them one by one from myriad sources. The entire process should've taken a year, but actually took three, since the research was extensive and the imagery was non-existent. Surprisingly, most of the individuals interviewed didn't have much of their own archives. In fact, they requested me to pass on any copies that I found of their work.
What was the reaction from the fashion fraternity when you embarked on this project?
M: They were wary and unsure; the idea that we wanted to document their industry was an alien concept. Pakistan at a national level has a culture of mistrust stemming from instability and uncertainty in the country and that meant we had to keep explaining, writing, emailing, updating and communicating at every stage and step. I kept the entire process transparent and worked really hard in building relationships with the community.
S: Despite the book being about fashion, the initial response from that fraternity was lukewarm. Many were hesitant to grant us required access, as they'd hoped to undertake a similar project on their own. This did make things difficult for us, but the fact that we have a finished book does speak volumes.
What do you hope that this book achieves?
M: I hope people feel proud of Pakistan. Having being born and bred in a fashion capital (London), I don't see fashion as just clothes—it defines culture, generations, mindsets, the economy and makes history as well. Pakistan has suffered so much, lost so much; I want people to feel inspired and to go out and own their social and cultural history in its entirety and document it all via the written word.
S: The fact that this book is the first of its kind makes it significant. I hope this is seen as a tribute to an important industry, which has defined culture since its inception. I feel there is a massive disconnect in our society, owing to the national identity crisis. We continue to battle with our actual roots and seek to adopt foreign cultures. I want this book to be an eye-opener for all those who feel that disconnect.
Mehr, what was the most surprising discovery during your research? Or the most memorable one?
Tariq Amin was a Studio 54 clubber, did you know?! I love retro and disco culture, so hearing that blew my mind. It rejuvenated my spirit after setbacks. I swear I heard Diana Ross speak to me during his interview.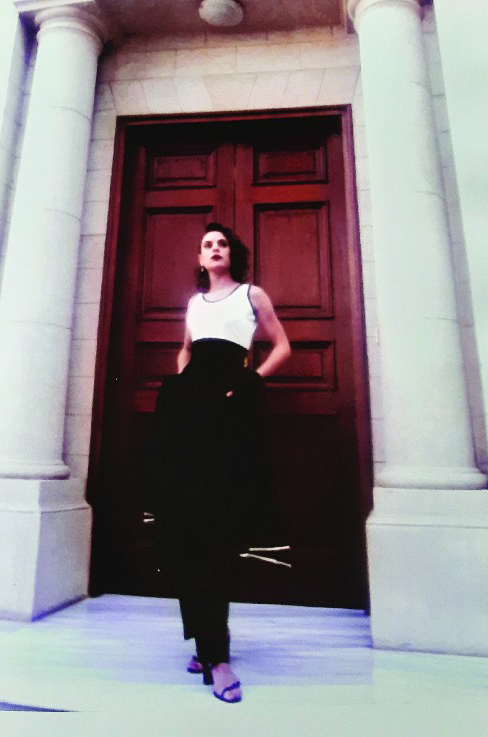 I believe in free speech and so coming across people like Fifi Haroon with her magazine 'Xtra' and Arshad Tareen of 'Men's Club' was terribly exciting. Those kind of publications don't, and perhaps can't, exist now sadly, but the way they broke boundaries and opened up new avenues for liberation and expression was heartening to behold.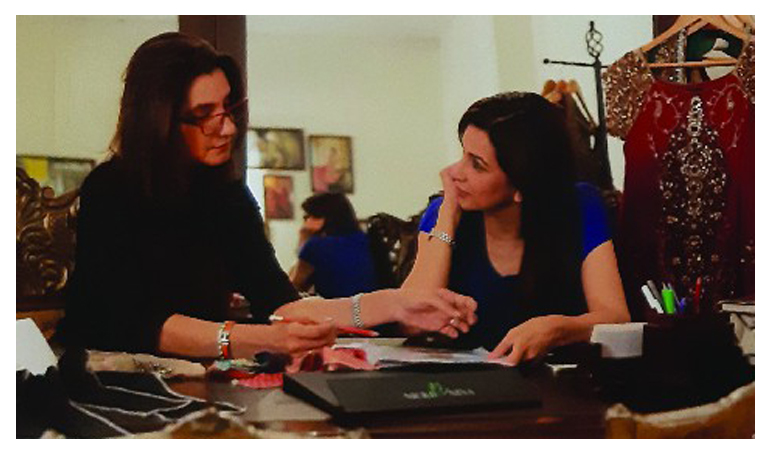 Saad, what about you? What was the most memorable photograph you took for this project?
It was an utter pleasure to meet Tapu Javeri at his jewellery store in Karachi and photograph him. Directing Pakistan's ace photographer for his shoot was scary and fun at the same time. I'm glad his photos turned out great and that he really liked them!
What's next for you both?
M: After seeing how damaged the publishing industry is in Pakistan and the immense talent that's not finding avenues, I decided to open my own publishing house; I've already received submissions for publishing! I want to focus on changing the model of publishing in the country and make it more meaningful for all parties involved. Personally, I want to now cross over to fiction and also focus on my small crafts enterprise.
S: I'd like to continue building my own archives and author more books on history, culture and art. I have a lot of unpublished visuals, which I would like to translate into books.