A new documentary featuring Pakistani superwomen
Having toured across the United States, "Pakistan Four," a heartwarming documentary, is finally making its way to the motherland. Director Shehzad Hameed has taken the ongoing slew of negative media that surrounds Pakistan and has turned it on its head, shedding light on the inspiring acts of determination as exemplified by four young Pakistani women.
A fencer, a heavy weight lifter, a chef and a comedian: these are the women whom the documentary follows.  Their professional lives and aspirations are showcased alongside their lives at home within fairly traditional Pakistani families. "I was very emotionally involved myself while making the film", Shehzad told me. "I wanted them to win and was supporting them while I was filming. I was there at every match and screening and tournament."
The four featured women — Hareem (the saber fencer), Fatima (the sous chef), Kulsoom (the weightlifter) and Nadia (the actor) became known to Shehzad one by one through Facebook, personal friends and the internet.  Hareem turned down her previous career as an investment banker to pursue her passion for fencing and trained to become a professional fencer. She is shown revelling in glory at the Fencing World Cup in Chicago and then later, giving fencing classes in her spare time to girls from underserved communities. Fatima fought hard to break the shell of her traditional background to become a chef. She is shown becoming the Chopped champion, a national competition that is also a popular reality television show on The Food Network. There is a moving moment where, after having been announced the winner, she says how winning was so important to her because it solidified her own faith in her chosen path. "It is a huge stamp of approval."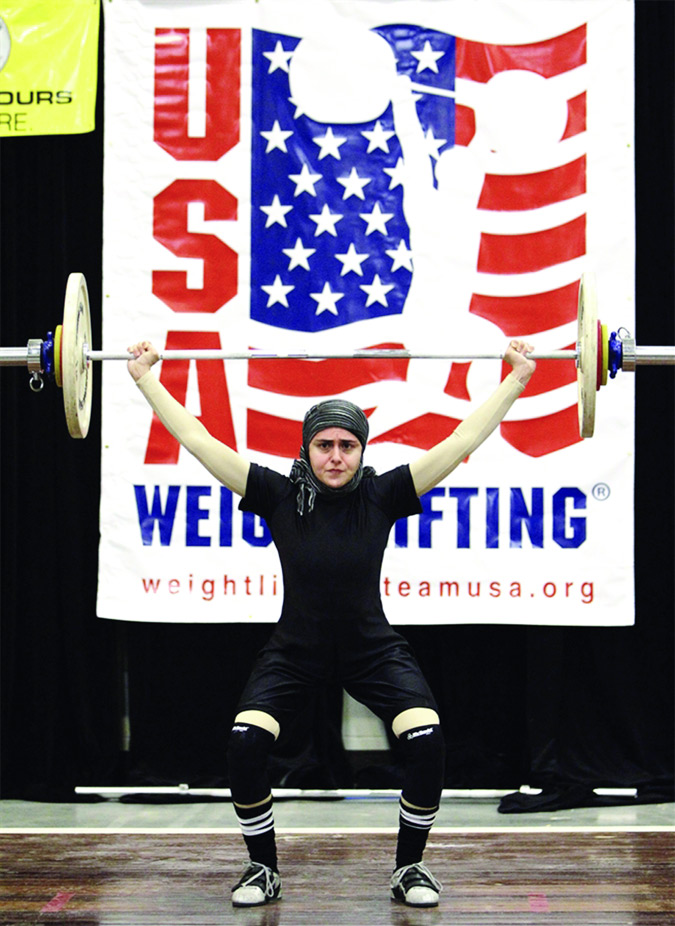 Kulsoom, who practices strict hijab, is shown in her home, cooking with the women of the household. Next she is shown struggling with the national weightlifting regulations that decree that the arms and legs must be bare. But Kulsoom perseveres, building a case for why a hijabi can also be a weightlifting champion. (She wins the Emory Weightlifting Championship after having been allowed to compete). "It wasn't just an individual challenge, it was a global one that was going to affect women in many countries," said Kulsoom, who has been the only one representing Pakistan twice at global tournaments. She was later hosted at a reception by Hilary Clinton where she spoke about the growth of Pakistani women in national sports. Nadia, the actor, is featured working on a play where she chronicles the experience of coming from a conservative Pakistani family in England. The play is full of familiar hilarity, scenes documenting what it's like to be a Pakistani who is raised abroad. But the documentary also shows the darker side of strict parenting and confused cultural identities.
Fatima is shown becoming the Chopped champion, a national competition that is also a popular reality television show on The Food Network
"When asked what it was they want to do with their lives, many of my Pakistani friends would say 'get married,' and I always wondered why that was the only thing they seemed to want to do," Shehzad told me. Certainly, as part of Pakistani society, locally and abroad, we tend to believe there are certain roles for men and women. Not only are women supposed to play the specific roles of mother, sister and  daughter, men too are stereotyped into the various roles of breadwinner, patriarch and homeowner.
"This is the message I want to convey to Pakistani women: If these women can do it, you can do it too," says Shehzad. At the screenings in Lahore, Karachi and Islamabad, Shehzad is curiously awaiting the audience's reactions.