By Sana Zehra
Adnan Pardesy launched his eponymous label in 2007 after graduating from the Asian Institute of Fashion Design. He defines his design philosophy as minimalist and employs structure and architecture as his inspiration. Since his debut appearance at Karachi Fashion Week in 2008, the fashion designer has shown both at Singapore and at Pakistan Fashion Week 1 and 2 as well as exhibiting at Ogaan Delhi in 2010; he has also been nominated for Lux Style Awards as Best Emerging Talent; now he is all set to showcase at FPW 2017. Pardesy gives Sana Zehra timeless fashion tips
What is the biggest fashion mistake women make?
They become part of the crowd than to stand out.
Favourite place to find budget buys?
Well, clothing wise I think Zainab Market is a great place.
Favourite place to shop in Karachi and why?
Lifestyle is a great place to shop for sunglasses and watches. It's one of my favourite places.
If you'd choose to give any celebrity a makeover who would it be and why?
Saba Qamar. She is absolutely stunning and very talented. She would be fun to do a makeover of. I think she under plays her sex appeal.
What are the must-haves a woman must have in her closet at all times?
6" stilettos in black, beige, gold and silver.
A black dress.
Off-white and black button-down shirts.
A cotton skirt.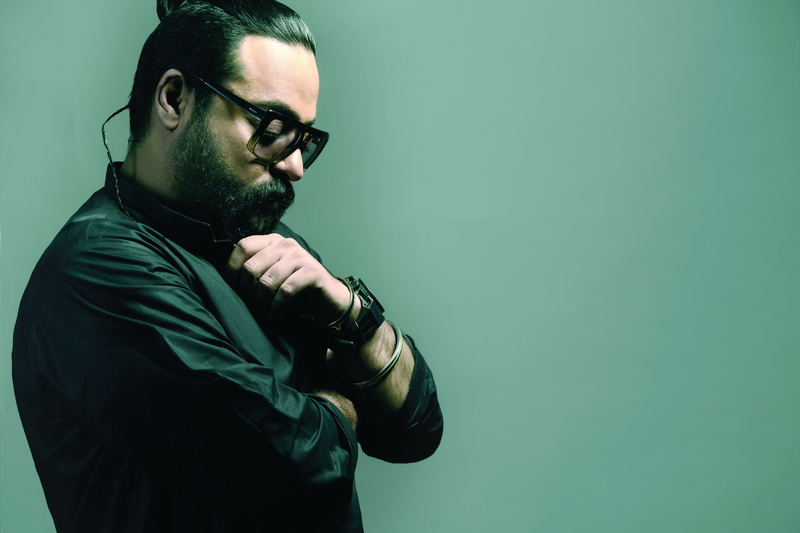 Favourite all time designer?
Karl Lagerfeld and Umar Sayeed
If one is really stuck and you don't know what to wear, what would you suggest?
When in doubt just wear black.
Item worth splurging on?
Shoes, sunglasses and watches.
Any suggestions for men?
Avoid polyester and unnatural fibres when choosing to buy menswear.
What are some of the famous names you've worked with?
I have worked with Mahira, Ayesha Omer, Kalki Koechlin, Sanam Saeed, Hareem Farooq… and the list goes on.
Who is your favourite person/celebrity to style at all times?
My favourite person to style at all times is my muse/best friend Aania Shah. She is a gorgeous, super talented girl with a heart of gold and an amazing love for everything fashion.
Who is the most difficult celebrity you've worked with?
To be honest, I have never really had a difficult time working with anyone. People have always responded very well.
"A well cut straight knee length kameez flatters every body, shape and size"
Who is your favourite makeup artist?
Well Nabila is absolutely fabulous.
What is the worst makeup mistake women ever make?
Putting on nude lipsticks and shiny eye shadow.
What's your favourite food?
I can always eat a beef steak at anytime of the day.
Do you know how to cook?
I can make some good eggs. If that's cooking, then yes.
Favourite vacation spot?
Amsterdam.
Have you ever been in love?
Well I'm not sure if I was in love or was in love with the idea of being in love.
Any fashion related message?
Keep it simple.
Any styling advice?
Keep it classic and stay in vogue forever.
What are the key trends for bridal and wedding wear for the upcoming season?
Lehnga choli is not going out of style for a while. Short lengths are in to stay. Gold and beige will never go out of style.
What are classic silhouettes that flatter every woman?
A well cut straight knee length kameez flatters every body, shape and size.
What trends would you like to see die?
I am done seeing too much cold shoulder sleeves. It's been done to death.
What trends would you like to see more women experiment with this season?
I would love to see woman going for more tailored looks rather than relaxed kaftan fits. You need to be happy in your own body no matter what your size.
What do you hope to see more of from designers in bridal and wedding wear this season?
Black bridals!
What does GT mean to you?
Fun
Party
Trendy
Young
Quixotic By
Adnan Pardesy