After appearing in hit films, Karachi Se Lahore, and Lahore Se Aagey, Yasir Hussain is back with the web series Kaala Bichu, music video Hello Ji and playing the villain  in the new drama serial Baandi. Yasir candidly answers Sana Zehra's rapid fire questions
If you had a production company who would you never ever hire in your project: Mathira, Amar Khan or Meera Ji?
Meera Ji
Out of the following, which movie would like to see reenacted on the stage: Raaz, Bhabi Diyaan Chooriyan, or Punjab Nahin Jaongi?
Punjab Nahi Jaongi
True or False: Pretty girls have it easier?
False
10 years into your relationship there is only way to go, downward spiral, people who go upward literally go upwards? Thoughts?
Can't really comment on that. The longest relationship I ever had was with my family.
Who'd you rather save your life if you were drowning: Mahira, Mehwish or Sadaf Kanwal?
Mahira Khan
What do men really need these days?
Brains
What's the most important life lesson you've learned?
That I should have saved money
Describe work in a line.
Work is great, but a six month vacation is even better.
Is it ok to lose your mind when in love?
I don't think so you should lose your mind in anything. Period.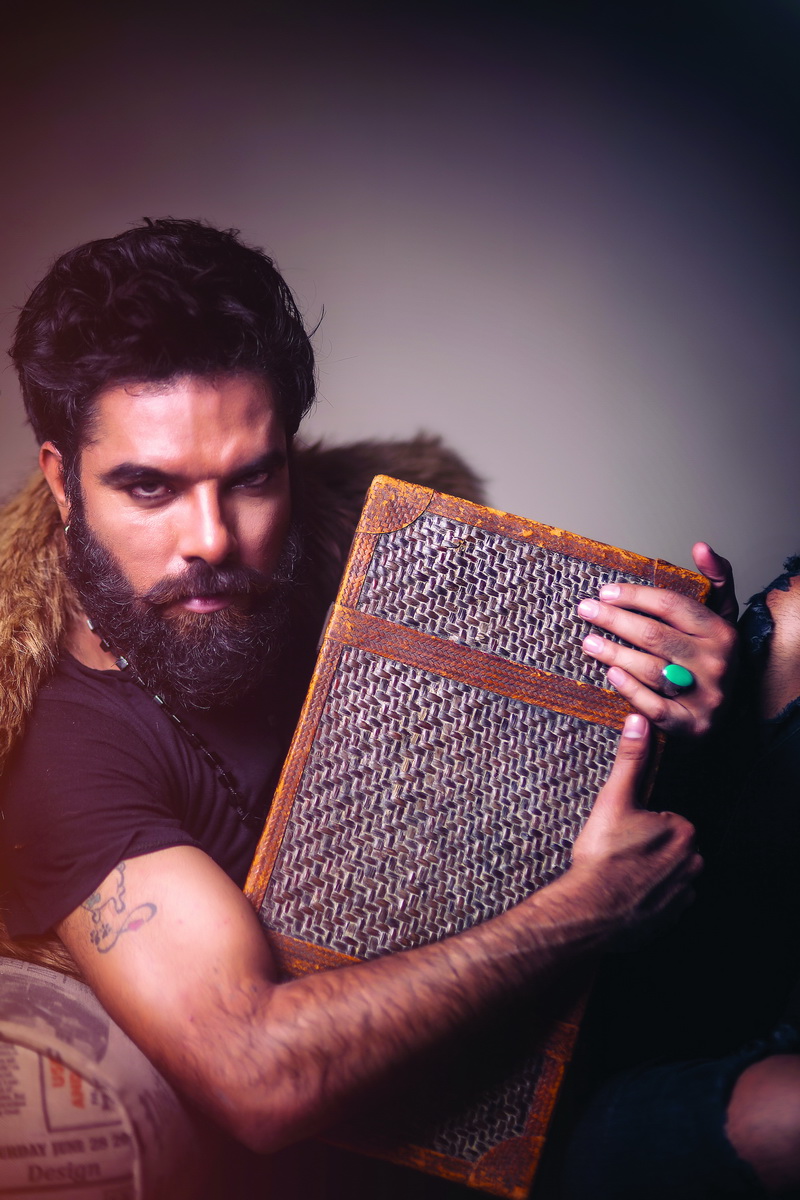 If you could ask God one question, what would you ask?
How are Mom and Dad?
If you were to describe Trump in one word…
Evil
What is that one thing that you have and Ahad Raza Mir does not?
My pug Mogambo and my comics!
What is that one thing that your family asked you to change about your acting?
Nothing. They like it.
If you have a chance to sign a script without reading it, who would you sign up with: Hania Amir or Mehwish Hayat?
Hania Amir
If you had a chance to portray Mrs. Doubtfire, who would like to work with? Bilal Abbas or Ali Rehman?
Bilal Abbas.
Who would you go out with coffee with: Sadaf Kanwal or Iqra Aziz?
Iqra Aziz
Out of these actress who would you feed paan, shaved ice and icecream: Sana Javed, Ayesha Omer or Maya Ali?
Sana Javed—paan
"Let's be honest, everyone remembers birthdays because of Facebook"
Ayesha Omer—shaved ice
Maya Ali—icecream
Who annoys more? Girlfriend or producers?
Producers
What do you forget more birthdays or anniversaries?
Let's be honest, everyone remembers birthdays because of Facebook and I am not on Facebook.
One word for on screen romance, judge and awards?
On screen romance is the hardest thing to do.
I'll be good at being a judge.
"I think I'm overrated"
Awards are simply useless.
What would your ex think after reading this: Thank God he is out of my life, My loss or Wish he was mine?
I think she will be thinking about her children.
Who is the maestro of acting in Pakistan: Humayun Saeed or Nauman Ejaz?
Humayun Saeed
Who do you think is the most overrated actor of Pakistan?
I think I'm overrated.
If you had a lot of money what would you buy: Jumbo jet or foreign passport?
Jet!
Does anyone know your telephone password?
654321 is my password. Now everyone knows it!
If you were to be reincarnated, what profession would you choose: Salesman or fitness instructor?
Neither. I'd be a doctor.
If you get a chance to be the bodyguard of an actress who would it be: Mahira Khan or Mawra?
Neither. Angelina Jolie!
One difference between girlfriend and wife?
Nikkah
Heart breaker or rule breaker?
Rule breaker
Finish this sentence, I wish I had known earlier that…
This interview would take that long! (Lol)