By Mahlia Lone
By now the world is familiar with Sadiq Khan, the son of a Pakistani immigrant bus driver (incidentally currently all the Pakistani descent politicians in the UK have fathers who were bus drivers), becoming the first actively affiliated Muslim to become mayor of a major Western capital and that too with the largest personal mandate in British electoral history—a whopping 56.8 per cent. A social democrat, Khan is the Labour party's most senior elected office-holder at the moment and is challenging the party leader Jeremy Corbyn. Khan's contemporaries are impressed with him calling him "fiercely bright, persuasive and impossible not to listen to," while his opponents have accused him of political opportunism. Only time will tell how far he will go and what his term in office means for fostering a secular and racially tolerant global culture. Let's find out more about Sadiq Khan, the dynamic and super ambitious man who growing up with next to nothing will be ruling over London for the next four years. After which, if he does well, he is roported to plan to take over the Labour party's leadership in 2020.
Sadiq Aman Khan was born in London in 1970 the fifth of 8 children (seven brothers and a sister). His family had recently immigrated to the U.K. and was residing in a three bedroom council housing flat in Tooting where he shared a bunk bed with a brother till the day he left the family home in his 20s. His late father Amanullah Khan worked as a bus driver for 25 years, while his mother Sehrun was a seamstress in her spare time. Sadiq went to a local school that was known for having very rough kids in it, which made him street-smart he said. He worked after school from a young age to help his family out. The Khan boys also, like other immigrants at the time, faced a lot of racism, particularly at rowdy football matches. Sadiq, a bright boy, planned to become a dentist, but a teacher spurred him on to study law due to his being so argumentative. His headmistress Naz Bokhari, the first Muslim headmistress at a UK secondary school, taught him that "skin colour or background isn't a barrier to making something with your life."At 15, he joined the Labour Party.
After graduating law, Khan joined human rights lawyer Louise Christian Fisher's law firm and was made an equity partner  after only three years at age 27 and the law firm's name was subsequently changed to Christian Khan (from 1997 to 2005). During his legal career, he took on high profile cases concerning the police, employment and discrimination law and judicial reviews, etc. In 1994, he married fellow solicitor also of Pakistani descent and a bus driver's daughter Saadiya Ahmed. They have two daughters, Anisah (born 1999) and Ammarah (born 2001).
Khan served as a councillor for Tooting for 12 years from 1994 too 2006. Upon his retirement from local politics, he was granted the title of Honorary Alderman of Wandsworth.
Khan beat out five candidates to become Labour's candidate for MP from Tooting and was elected to Parliament in the 2005 General Election. He was awarded the Newcomer of the Year Award at The 2005 Spectator Parliamentarian of the Year Awards "for the tough-mindedness and clarity with which he has spoken about the very difficult issues of Islamic terror." Under the Labour government of Prime Minister Gordon Brown, Khan was first appointed Minister of State for Communities in 2008, and then the Minister of State for Transport, at a time when there were only four Muslim MPs in total.
Now, he is the Mayor of London and has resigned his member of Parliament seat. Labour party leader Jeremy Corbyn was conpicuously absent from Khan's swearing in ceremony. In turn, Khan criticised Corbyn's election strategy. Ambitious Khan is reported to may want to take over the party leadership once his term of office in London's City Hall comes to an end in 2020.
---
How other Pakistani descent Londoners feel about Sadiq Khan's election win: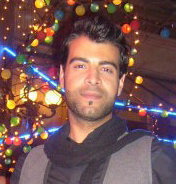 Salman Jahangir, business owner: "Boris bikes are soon be replaced by Sadiq rickshaws. Just joking. But seriously, it's great that we have a Mayor of Pakistani descent. However, in my view, the issue shouldn't be about his background or religion. Sadiq's victory reflects how inclusive and diverse London, arguably the world's capital, really is. Especially after a toxic campaign which contravened community cohesion. In his own words, Londoners chose "hope over fear and unity over division."
Saif Lone (Conservative Party member): "I hope Sadiq Khan can actually deliver on his promises to the voters. Firstly, he has promised to improve London's transport system and freeze all London's Tube, train and bus fares for four years. Additionally, there needs to be real leadership to get the Night Tube running, a priority for Londoners. It would be very unfortunate if Sadiq backs down to appease the unions of which he has a history of doing, as he enjoys the support of some of Britain's biggest trade unions.  Then, he promised to solve the housing crisis and build more social housing and council homes. But to do this, he plans to raise council tax, so taxpayers pay more when they own a home and have a mortgage. Next, he has pledged to keep the city safe from extremism."
Saira Kabir Sheikh, barrister and Queen's Counsel: "Sadiq Khan getting elected Mayor of London demonstrates a city that goes for meritocracy and not rhetoric. This amazing diverse city was unimpressed with scare-mongering and voters went for who they thought was the best candidate. The fact that he is Muslim and the son of an immigrant bus driver means less to me than that the fact that voters chose the candidate they considered would get the job done regardless of backgrounds although undoubtedly these are further factors that underline Sadiq Khan's achievement."