Meet Natasha Noorani and Zahra Paracha, forces behind the Lahore Music Meet (LLM), an annual, two-day extravaganza, featuring live performances, masterclasses and interactive talks with some of the country's finest musicians. Continuing with LMM's tradition of nurturing the local music landscape, this talented duo is gearing up for the fifth edition, scheduled to take place at Alhamra Art Center in Lahore. Mehek Raza Rizvi finds out more
What do you hope to achieve with LMM?
LMM exists as a space for the ever-evolving music industry to get together, celebrate their talent, share their stories and connect with Lahore's growing audience. The idea is to create cohesion in our music ecosystem.
Apart from the live music, the audience at LMM gets an opportunity to witness interactive sessions with musicians. How important is establishing a culture of musical awareness to the essence of the event?
Interactive sessions are crucial to the LLM experience. Most of us have grown up without an opportunity to understand the musical process and while this may be changing, the progress is slow. There are multiple styles and techniques well-suited to potential artists; if they get to see and hear something that sparks an idea or interest, it would be a huge win for us.
Many believe the genres celebrated at LMM are western and therefore not relevant to our culture. How do you respond to that criticism?
Sure, genres can be defined by geography, but if musicians stayed within those limitations, the world would miss out on a lot of great music. People who enjoy different genres at LMM have already made them a part of their daily playlists. Most of these, now termed, 'world genres' are easily applicable everywhere they're heard. It's what makes them popular, desirable and easy to spread. Having said that, LMM also strives to create a growing interaction with indigenous South Asian genres of which there are innumerable subsets and breakdowns. Like we say, there is room for everyone.
Being musicians yourselves, do you feel LMM provides valuable exposure for rising talent?
We'd like to believe having a platform to perform and sharing the stage with artists you admire should give any up-and-coming musician a great sense of accomplishment.  Our hope is that this opportunity translates into confidence and motivation for them to carry on the hard work.
Recently, Pakistan has seen a lot of ukulele/acoustic guitar wielding underground indie rock bands. Rap and EDM have begun to find their footing. What western genre would you like to see Pakistanis take on next?
It's all growing so naturally and organically, honestly, we wish for more of everything.
The more the better, the farther it reaches and the more people it moves, the better. We'd also like to witness the preservation of our indigenous styles and instrumentation; that's something we'd love to contribute to.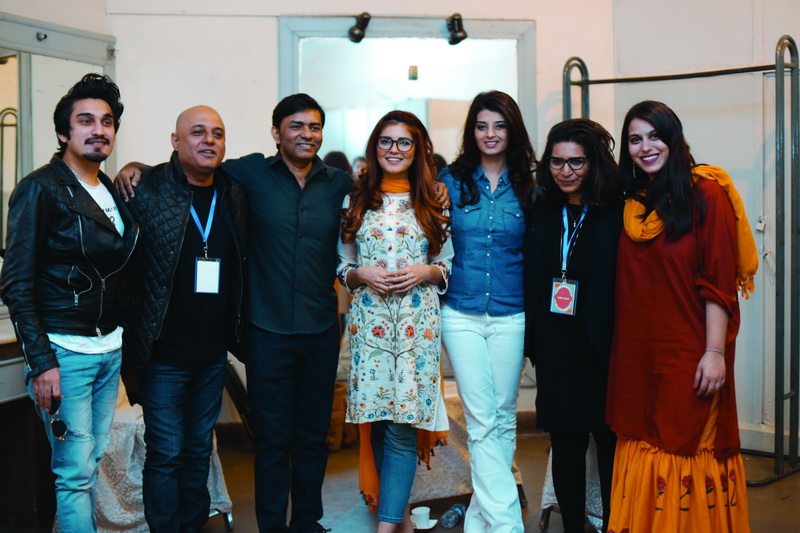 There seems to be a certain mindset present in the country that looks down upon music and art. How can LMM counter that narrative?
The only effective way to counter such narratives is to create space for another. We're not here to tell someone that their mentality is flawed, we just want to create an alternative for anyone who's looking for one. Giving people the freedom of choice is the strongest statement to make.
Now that LMM has established itself as an important cultural phenomenon, what're people's expectations of the event? Do you feel the pressure of meeting expectations year after year?
We hope and try to keep growing every year, but with that come growing expenses and sadly, not so much growth in sponsorships. Keeping LMM free for all is an essential feature of what makes the festival the phenomenon you say it is. We really hope we can continue to keep it that way. The curation and musical line up is another aspect we're very particular about; everything we put out needs to be well researched so our audience can enjoy themselves.