Aliha Chaudry, TV personality, wife and graduate of BNU, is a naturally introverted but ambitious young woman who is not afraid to grow and make her mark on the Pakistani showbiz industry. Aliha tells Fatima Sheikh what makes her tick
How did you come into this field?
I have done my bachelor's in filmmaking and acting that's how I entered this field. Right from the start when I was in my freshmen year, I started getting offers. By the time I was in the second year of college I had my own TV show.
How did you join singing?
It's a funny story. I have always been passionate about music and hosted a show on which we would play songs of different artists and videos for a channel called style 360. Basically, I was a VJ and I used to sing songs during the free time between recordings. One of the show's producers heard my voice and encouraged me to sing professionally and the rest as they say is history.
How many songs and videos have you released so far?
I have done about 5 to 6 music videos, which went on air on all music televisions of Pakistan and India as well. They are also widely available on social media.
Have you done concerts too?
Yes, I have done many concerts, not just all across Pakistan but also abroad.
Which concert did you enjoy the most?
I enjoy doing school and college events the most because the energy is great and the overall vibe is just oh so amazing! However, the corporate events are more of like a job, which you obviously enjoy because that's well paid. But if I compare them then the school/college events take the trophy.
You got married a year back in a very grand affair? How did that change your life?
I got married a year ago and it has changed my life quite a lot. (Haha) Yeah we had a lot of functions, like a Sangeet night, a Bollywood night, followed by two mayun and a bridal shower so roughly there were about 10 functions. Although, I wanted a very quiet wedding considering I'm more of a private person, but my husband wanted an ample amount of functions. And, moving on to the part how it has changed me, it has made me a more responsible person. Also, I was less communicative, but I guess now I have become more so because marriage is about understanding and communication is the key.
"I enjoy doing
school and college events the most because the energy is great and the overall vibe is just oh so amazing!"
You took time off from work? And you have sort of made a comeback after marriage? How supportive is your husband?
It has only been a year I got married and I was travelling abroad a lot with my husband. He's an architect and his projects are also abroad, so there was a lot of travelling. The first few months of marriage are always very busy. One is taking time to adjust to a new home, to a new kind of a lifestyle, adjusting with your new family, getting to know them so I was busy in all of that. I had put work on hold and I always planned on continuing it again, but only when I could properly give it time. A year into my marriage, the dust has settled, therefore, I'm working again. My husband is quite supportive because we are both from creative fields. I support his work and understand it and he does the same.
What kind of an equation do you share with your husband?
I believe friendship is really important in any kind of relationship whether it's with your parents or with your spouse. So we have this comfort where we can talk about anything. Like I said earlier communication is key. I was more of an introvert but after my marriage I have become more expressive. We share a healthy relationship because we were family friends before getting married. We have that bond where we can talk about anything.
You said you have done a lot of travelling this year? Which city or country did you like the most?
I went to Azerbaijan with my husband two months ago and Baku had a very pleasant feel to it. Apart from that I love New York City, my brother lives there and I always have an amazing time when I go there.
"Communication is key. I was more of an introvert but after my marriage I have become more expressive"
How was your childhood? What did you aspire to be?
I was the youngest out of my siblings and my sister got married when I was a child and my brother went abroad for his schooling. I felt like the only child of my parents. We shared a very close bond. I had aspired to be a teacher actually. I was always very fascinated by my teachers as they were extremely nice to me. It was my dream to be a teacher. I was also in Student Council and was a bit of a geek. I had 6 A's in my O Levels and I was the teacher's pet.
Tell us about your cat?
I have an adorable cat called Leo. She's of Persian breed and she's like family. I know most people don't understand your equation with your pets but I believe your pets are like family and so you should treat them like a family member.
You talk a lot about animal rights as well on your shows.
There are no proper NGO's in Pakistan for animal rights. The ones which exist are on a very small scale. Not like PETA which works internationally and there are no proper rules and regulations for animal rights. It really makes my heart heavy. I believe animals are living things and they deserve our love and attention as much as humans. I don't wear real fur even the ones that were gifted to me. I only wear faux fur not made from animal hair. I love animals and they deserve to be treated right and sometimes I come across videos on social media where animals are not being treated right, and it really saddens me. I wish one day I could do something about it.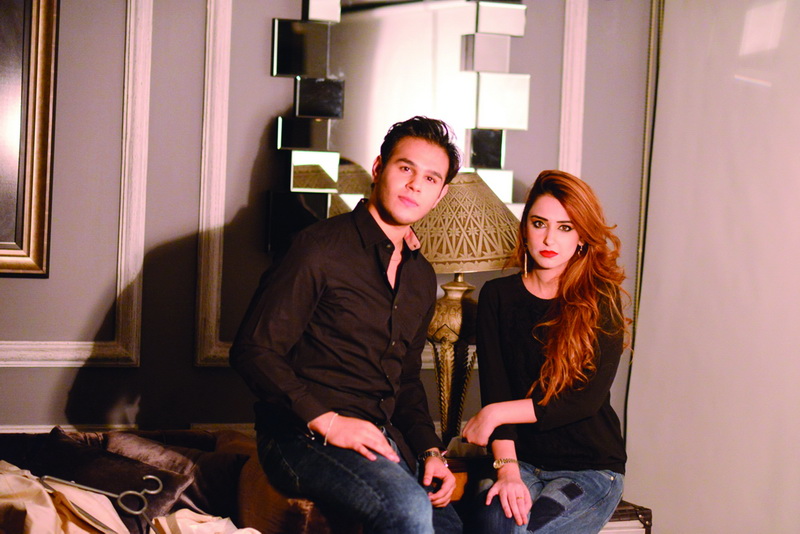 Who was your inspiration for singing?
If you talk about Pakistan I really appreciate Atif Aslam's songs and his whole journey actually. The kind of passion he has for singing and it rightly shows in his performances. Apart from that I love Selena Gomez for how humble she is off the camera, and how she is there for her fans. Taylor Swift I admire for the amazing powerhouse of a talent that she is.
Who was your inspiration for hosting?
I grew up watching Nadia Khan because my mother used to watch her show a lot. I loved her positive attitude and if you talk internationally I really enjoy The Ellen DeGeneres Show.
How are you in your private life?
Well, like I said before I'm more of a private person. I'm an introvert. I have a very close-knit circle of friends. I like to spend time with my close friends and family when I'm not working. And, I'm a simple person at heart. I enjoy simple things.
What do you feel our industry is lacking right now?
I feel that people have to be more supportive and encouraging rather than only focusing on strategy. They should also experiment with their filmmaking skills. It's about time TV dramas evolved.
What do you feel the industry's strength?
I think how so many new people have joined the industry, be it in movies, dramas, music productions. It's bringing in new talent, ideas and creating job opportunities for a lot of people, which is a great thing. Thumbs up!
Can you cook?
Well, I can't really cook except a few things but I'm a foodie. I can eat. (Haha)
Who do you like in international politics??
I really like Justin Trudeau and his positive vibe and how he seems so approachable to his people.
Which actor do you like in Pakistan in terms of acting?
I think Saba Qamar is a phenomenal actor and so versatile.
Who's your favourite fashion designer internationally and locally?
Internationally, I like Valentino and Alexander Wang for their gowns. For more of an edgy look I really like Balmain. They have really upped their fashion game. Locally, I like Muse and Sana Safinaz.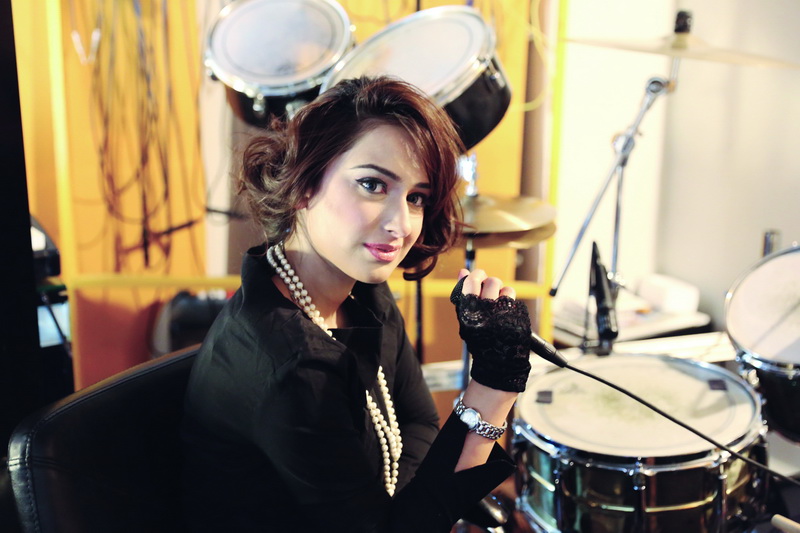 What's your personal style like?
I love fashion, but I also wouldn't wear something, which isn't going to suit me or my personality. If you ask about my personal style, I love rocker chic and if I am going out formally, I love simplicity and class. I'm not a fan of bling bling or very loud clothes. I love earth tones and black is also my favourite colour. You'll see a lot of black and grey in my wardrobe and in summer pastels.
What's one make up trend you wish would go away?
All that layering of foundation along with excess of highlight and contour.
What is one fashion trend you wish would go away?
Boyfriend jeans—I just don't get them. I never have.
What's your favourite movie of all times since you have also studied filmmaking?
There isn't just one. I love Leonardo DiCaprio and the way he does justice to each and every character he plays. I love Shutter Island; I loved watching Eternal Sunshine of the Spotless Mind. Jim Carrey being the comic hero that he is, in such a serious role was just phenomenal. I liked Atonement. And, on a lighter side, I enjoy Owen Wilson's movies.
What are your current projects? What will we be seeing you doing next?
I have signed two dramas; I'm venturing into acting as well.
You will be seeing me on TV again soon. Also, there are some collaborations on the music side, along with some brand endorsements and ads.
What's the one thing you can't live without apart from any human?
I'm a huge coffee addict. I don't think I can live without coffee and, if I may add my cat, Leo.
What's one quality you hate in a person?
I'm not an advocate of hate but I don't like people who are unkind, act rude or full of themselves.
The city life or the beach life?
City life
Favourite sport?
Cricket
What's your favorite emoji?
It's the clap sign. (Hahaha)
Describe yourself in 3 words?
Introvert
Kind
Good at keeping secrets
Nickname?
Nonie and Lazy
What makes you angry?
Stupidity and people who try to act unkind or too smart
What annoys you?
Traffic
Last item you purchased:
A highlighter kit
What did you google last?
Hmm, I actually YouTubed a song and kept listening to it: Feel by Mahmut Orhan
Favourite quote?
"Be yourself cause the world will adjust to it anyway." —Anonymous
Where can your fans find you?
I have an Instagram handle which is @aalliihha and a fb fan page as well by the name of aliha chaudry