The model opens up about her work, her time at LUMS and more
You went to LUMS for your undergraduate in English, that's very different from what you're doing now. How did you decide you wanted to pursue a career in modelling?
I think that the career chose me. I kind of found myself doing it one day. Most of my life I was on a single trajectory where I wanted to be a great writer. I think I've wanted to be a writer since I learned how to write. Even when I was in college, I was on that trajectory. Although I was a child star for a small amount of time – but that's a story for another day. I was taking the summer semester at LUMS during my junior year and one day this girl approached me. She asked me if I was interested in doing a shoot in college for a new brand that was starting up. It was Zaha by Khadija Shah. She was just starting her pret wear line. It was their first campaign and she wanted to show that women from all walks of life wear Zaha. She did one for working women, one for mothers. She wanted to do one for college girls. We actually shot on campus. And I was one of the models for that. It was a lot of fun.
You are also a published author. Tell us a little more about that.
Again, I think – it just kind of happened. It was one of the most exciting moments of my life. This friend of mine, she works very closely with the Aleph Review and I had written something for this fiction course that I was taking at LUMS. It was a short story called Ye Yo. Apart from that, I have also written a couple of poems. Although I wouldn't really market myself as a poet. I dabble in poetry sometimes. That is still something that's on my agenda. I do want to maybe write a book one day or maybe a collection of short stories.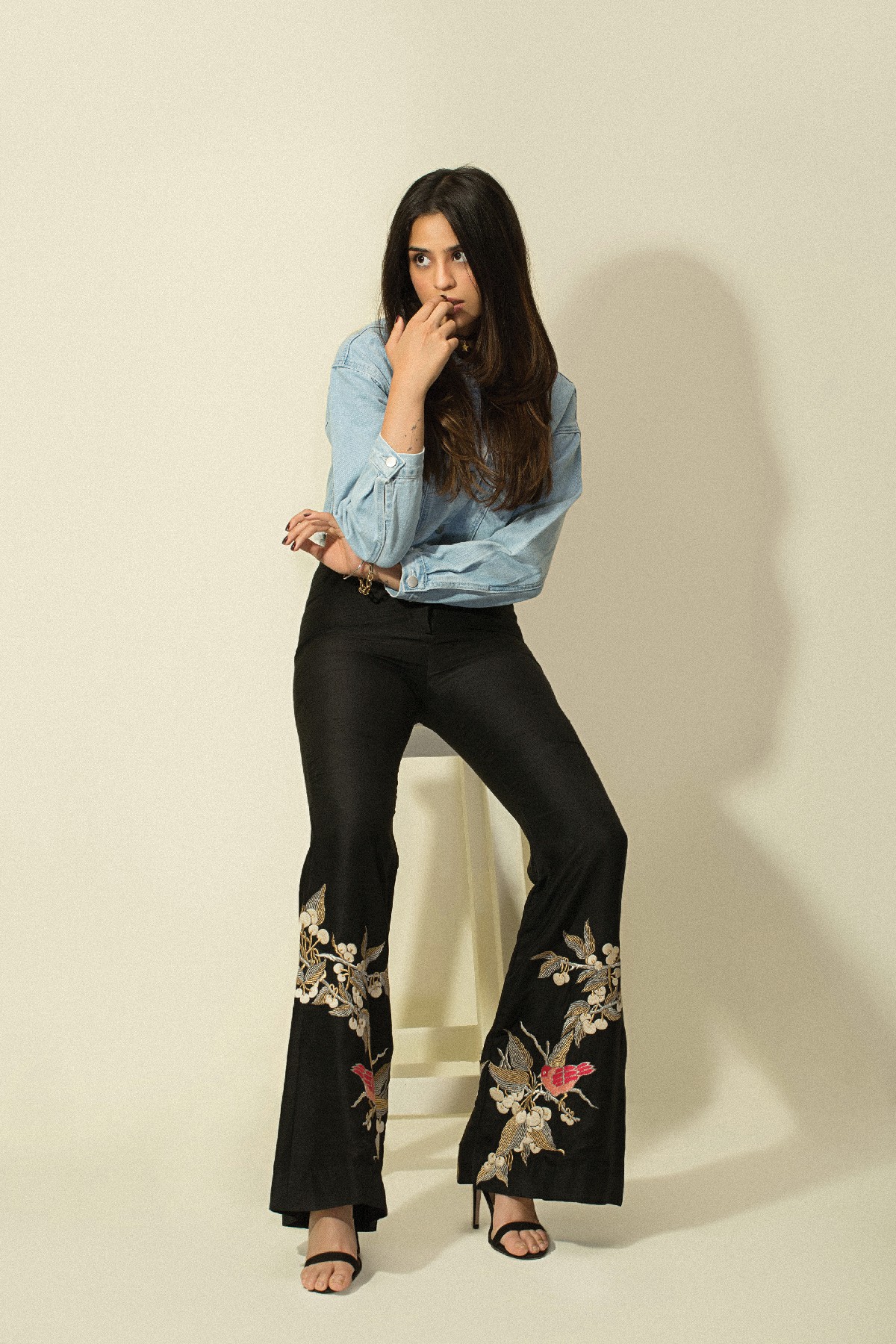 There is stigma attached to the profession of modelling in Pakistan. Did you find that to be true in your experience?
Well I've been very fortunate and privileged to have a very open minded family. However, I do agree that there is a lot of stigma attached to the profession of modelling generally because I think a lot of people have a perception that a career is really a 9 to 5 job where you go to an office and work at a desk. So a lot of people wouldn't consider the entertainment industry as a viable career. However, I do think times are changing now. Even if I see people other around me, because we are from a conservative society, receiving backlash its seriously in one ear and out the other because at the end of the day it is your life and its what you choose to do with it. So yeah.
Describe your perfect day off when you're not modelling?
Oh my god… when I'm not modelling and I have the time and the luxury, I just stay in bed and watch Netflix. That's usually what I'm doing. I spend a lot of time with my dog. I also like to call up my friends and catch up with them. Honestly, just chill out. I like reading, I like going to the gym. I'm more of a homebody when I'm not working.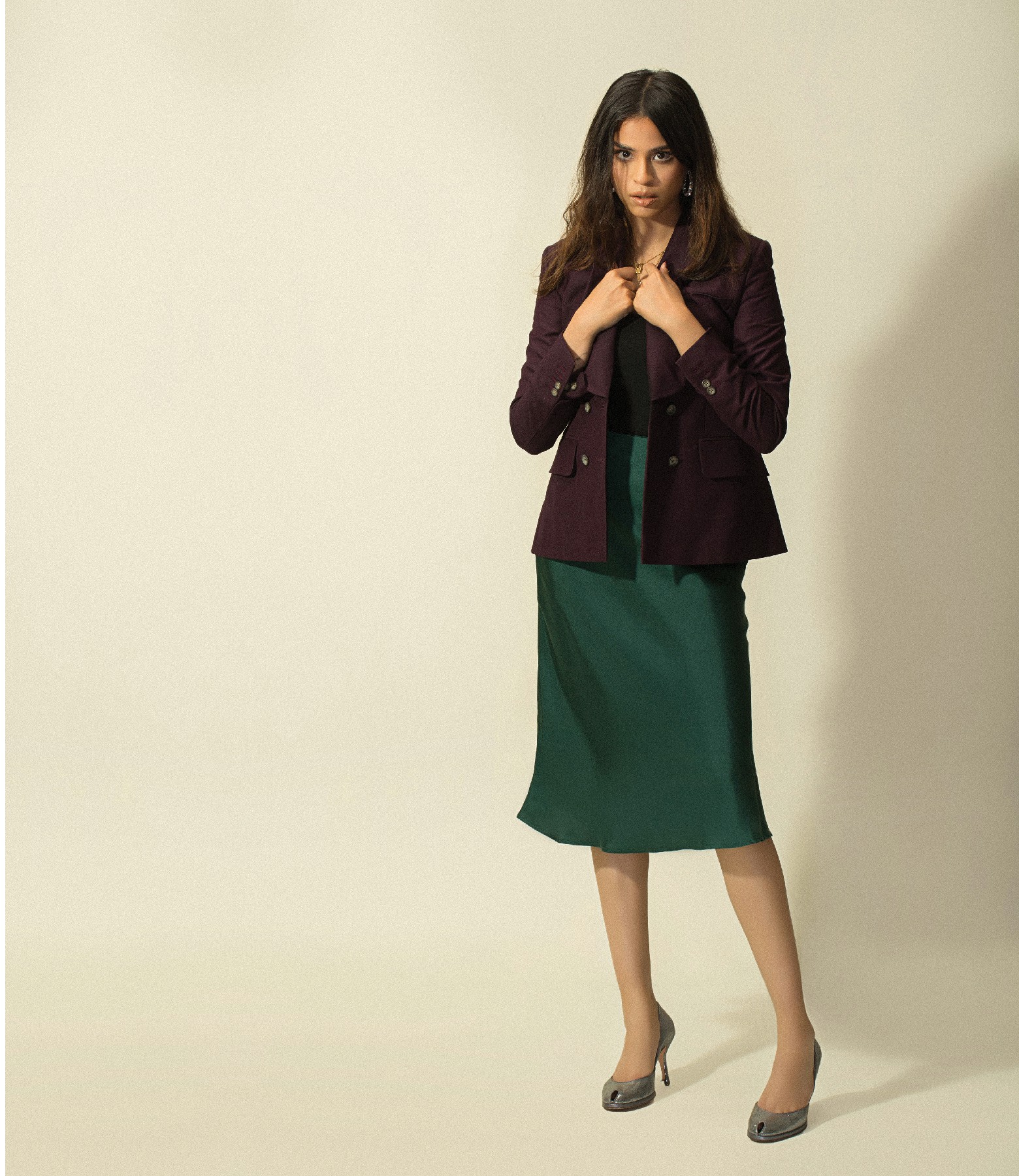 You feel very strongly about Astrology and Numbers. You even do readings. Tell us more about that.
My spiritual journey started a few years ago. Although, I would say even as a child I would have these ruminations sometimes. But I got into Astrology in a big way around the time that I was in college. I even took a course in it. I'm just really into all of that stuff! It's such an interesting discipline and there's so much that is unknown to us. We should really question everything around us. You know, I think a lot of people like scoff at Astrology or the Occult Sciences and think that it's not a "real science". But ye nizaam to kaafi dair se chal raha hai. It's even older than we know or understand. I definitely think that its something interesting worth tapping into. I think the ambit of my intuition widens the more I look things up about other people. It's a really interesting way of assessing people's personalities and understanding how in one version of reality how your day might go – if you read your horoscope. So I do think that it's interesting. As far as readings go I was really interested in tarot card readings although I don't really do them anymore because I was advised not to. But that's also a very interesting discipline. For those who are well versed in it. I am no one to say.
How do you think your generation is different when it comes to working in the fashion industry? Do you find it hard working with people who you have such a big age difference with like Kami or Faryal?
So I definitely think that Faryal and Kami are geniuses in their own right. They're really with it in some ways. They're so flexible and open minded. I think a lot of our older legends are sort of moving with the times and modernizing as we go along. Which I think is really cool. They've tapped into this new market. A lot of the young people in the industry including myself are changing the game in certain ways. We want to bring about new ways of looking at fashion, looking at beauty, looking at clothes and its just really exciting stuff and I'm really happy to be a part of it.
Do you have any regrets?
Professionally? (laughs) No. I don't think I have any regrets professionally because every shoot that felt like a disappointment at the time was, in the end, just a lesson. I feel like you're constantly growing and evolving even as professionals. So I wouldn't say I have any regrets. Maybe I would do some things differently but that reflects more on things like punctuality and being more disciplined and staying organized about shoots and stuff. Now that I have mentors and people looking over me, I feel like my journey has gotten a lot easier and a lot more fulfilling and gratifying. It does take an army to create a beautiful image. So, I don't think I have any regrets, no. I think if anything, everything is just a lesson.
What advice do you have for young people who are wanting to start out in the industry?
Honestly, I've gotten this question before and I've said back then also that I'm no one to give advice. But I would say don't back down. Don't let anyone tell you your worth. Know your own value. Stay disciplined. Know your angles. You should also have a great social media presence. Specially Instagram. It's the place where people scout other models. If anything seems shady don't say yes to it. And finally, I would say always trust your intuition and your gut.