Hania and Kamil Chima are a dynamic sibling duo with a passion for filmmaking. Their debut film production was the critically and commercially acclaimed "Laal Kabootar". This fortnight, Mehek Raza Rizvi speaks to them about their creative journey, their future projects and more
How did you get into filmmaking? 
Kamil: There was always a creative bug in me while growing up (I was a part of Ajoka Theater as a child actor), but I was more drawn to sports. It was upon returning from college that the opportunity to make a film and start a film company presented itself. Too naive to reject it, I kind of learnt on the job. These days my response to this question is that I'm an accidental filmmaker. That probably sums it up best.
Hania: My exposure to theatre got me interested in the art of storytelling at a young age. Although I started out as a theatre actor with Ajoka Theatre, I was drawn to working behind the scenes. I was interested in designing the story that gets told and I was interested in telling stories through a medium that can be preserved. But it all started with theatre for me.
Tell us the story behind "Laal Kabootar" and how both of you decided to start working on it together. 
It sounds haughty, but we liken the process of making "Laal Kabootar" to the parable of the 'Ship of Theseus' (if you keep replacing parts of a ship one by one, is it the same ship when you've replaced all parts?). "Laal Kabootar" was like that. We started off wanting to see what it would be like to see a boy and a girl from different strata of society interact. In trying to find an organic, real basis for such a relationship, we found ourselves making an urban crime caper.
Does the success that came with "Laal Kabootar" put pressure on you regarding future projects? 
Kamil: Initially, I did feel a lot of pressure if I'm honest. In my case it was also the first film project that I ever did. It seemed like a tall order to follow it up. Now that I look back, I find comfort in knowing that I was actually a part of a supremely talented team. And we made so many mistakes. Luckily we were humble enough to learn from them. As long as we can keep finding that humility, we should be good to go.
Hania: Yes, definitely. I felt freer to take chances before LK came out. After its success I've been restricting myself and my ideas. But I'm slowly trying to let that go.
What are the pros and cons of working with a sibling? 
The pros are that you really have your own blood by your side. It's makes for a strong foundation. On the flip side it gets tough separating personal life from work. We're still learning how to push each other, but also how to fly solo and enjoy each other's journey's.
How would you describe your relationship? 
Aik aur aik, gyaara (1+1=11)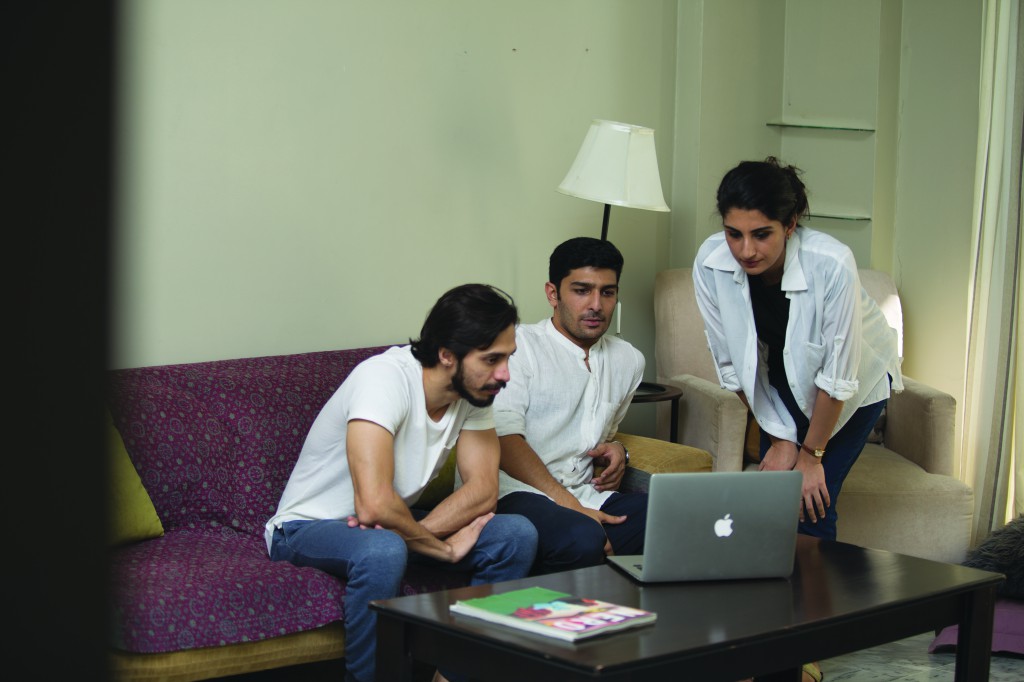 Are there any projects you're working on currently? 
Yes! We're working on a couple of very exciting projects. One of them we have to remain a little tight-lipped about, but it's an international collaboration. The process of working with a studio in LA has been an immense learning curve and we can't wait to share more details when the project is further along in its development.
Are there any specific actors you wish to work with next? 
Kamil In Pakistan I think Fawad Khan is the gold standard. I'm drawn to brave choices, and his performance in "Kapoor & Sons" is one that I admire a lot. I would love to work with Mansha Pasha and Ahmed Ali Akbar again too. They became their characters, which is something you don't see too often in Pakistan.
Congrats to both of you on your respective weddings! How has life changed? 
Kamil: We all get but one shot at life, and I'm the luckiest guy in the world that I get to spend it with someone I love.
Hania: It's a wonderful change. I'm really enjoying this new chapter in my life and hope to live it as fully as the chapters before.
Hania, given your acting experience, can we expect to see you in a film or drama serial any time soon? 
There's nothing on the horizon right now in terms of acting for me, so the answer is no.
What advice would you give aspiring filmmakers? 
Kamil: I'm an aspiring filmmaker myself, so please share some with me as well. I can share what I struggle with, and that's thinking that I know it all. I have to be reminded that it's a constant learning curve.