Urwa Hocane on self love, passion and life beyond acting
How does it feel to see yourself on the cover?
Always a pleasure collaborating with GT! The team is super cool and it's always been a great experience.
How did you decide to pursue a career in acting and filmmaking? Is this something you always wanted?
It happened by chance. I used to do theatre in Islamabad and started getting offers for hosting and acting. I would say the career chose me.
How are things in your personal life now?
I am in a very good place Alhumdulillah. My personal growth expedited in the last 2 years and I am focusing a lot on self love and self care is important not just for me but for everyone around me.
What are your hobbies outside of acting and filmmaking?
Gardening is my favorite hobby and I definitely have a green thumb. I also enjoy painting and reading books. So yes art and nature have always have been my soul food.
Has your perception of the entertainment industry in Pakistan changed overtime? If yes, how?
With experience you get to learn a lot more about your respective field. I always believe in growth. I don't stick to same perceptions for a long time. Things always evolve and grow as time goes by so should the perceptions.
What is your beauty routine?
Lots of water and sleeping on time. I like to keep educating myself about eating healthy and I practice things that resonate with my well being. Like I said earlier, all this falls under self love and self care and that's what helps me.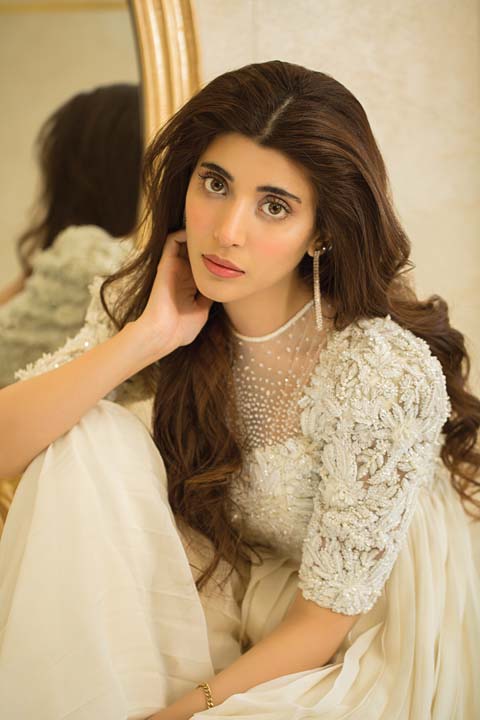 Do you work out?
No. I guess I'm always on the go and that is enough exercise for my mind body and soul.
People in Pakistan don't consider acting a proper profession. What do you have to say about that?
I think it's a profession of passion. I work 12 hours a day and sometimes also on Sundays!  It's very much a profession that requires a lot of hard work and patience. I firmly believe that with time this perception will change and acting will be considered as a solid profession. As a matter of fact, I feel that change has already started to take place in our society. The quality of Pakistani content has improved in volumes and so will the perceptions InshaAllah.
Acting in Pakistan is still considered very taboo. Did you face problems when you decided to enter this career?
Not at all. My parents are very progressive who trust me and my choices. I have been blessed with family and friends who have always supported me and been my strongest support system when it came to my professional choices.
Do you like the fame that comes with becoming an actor?
I love the creative process more than the exposure that comes with it. I enjoy it as much as an introvert could. For me fame is when what I do and what I produce is genuinely loved and appreciated by all.
What's your favourite part about your work?
Telling stories
What are your upcoming projects?
I can't wait for the world to see my upcoming film called Tich Button. It is a true labour of love and I'm thrilled to share it with everyone.
Who's your favourite designer?
I don't have a favourite as I happen to be a very simple person. I will wear whatever fits my mood. My personal choices are very basic.
Name three things on your bucket list.
I believe in living fully everyday as it comes but if I must answer it's mostly travelling and exploring new places in the world.
Who is your inspiration?
I find inspiration in every day. Passionate and hardworking people inspire me. And for me, living and being in the now is extremely inspirational.
Tell us about your first shoot.
It was a photo shoot for my first job as a VJ. I remember being very nervous and overwhelmed.
What advice do you have for aspiring actors or filmmakers?
Follow your heart and tell stories that matter to you and be true to yourself first because when you do that you are automatically true to your work and to your fans. You will always deliver projects filled with love and passion.
As a first time producer, how was your experience producing a film for the silver screen and of that magnitude?
It took endless hours of hardwork to be honest. Yes initially it got very intimidating doing this for the very first time, but if there is one thing I have learnt in this journey of Tich Button, it is that with true dedication and hardwork one can over come all hardships and find solutions for anything. Project on such a big scale always comes with its challenges but the key is ones grit & resilience and not giving up no matter what. There were days when I thought I couldn't move on but my team has been amazing and like they always say "Team Work Makes the Dream Work". So yes tons of positivity and always knowing that sky is never the limit and one can always achieve higher.
Photography: Mohsin Khawar
Makeup: Nabila
White dress: Elan