1. How would you describe your personal style? 
Pretty yet precise, elegant but not excessive.
2. Your favourite fashion designer?
Valentino with the duo, Lanvin, sometimes Chloe, sometimes Dior with Raf Simmons. Actually many.
3. Where in Pakistan do you love to shop?
I buy MUSE, and sometimes white Bareeze fabric and that's all.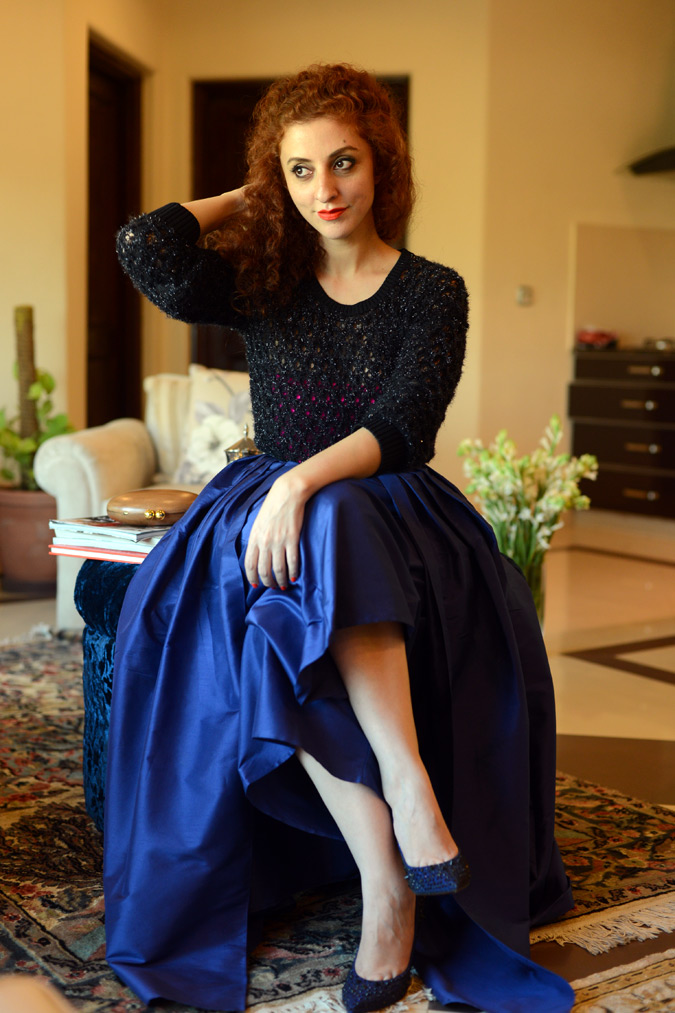 4. What is the oldest item in your closet?
My mother's white shawl with blue thread embroidery all over it. I'm always tempted to cut it up and design something. I have this terrible habit of cutting up things and breaking jewelry to create new things.
5. What do you think are must have items that are essential to a great closet?
Dark jeans, a beautiful pair of ballerina flats in black, a pair of kitten heels in color, a black or navy skirt, a white oversized cotton shirt, and a cashmere sweater. A man's watch.
6. What items in your closest do you love?
At the moment I love my new hot pink suede kitten heels that I picked up in Paris. They are adorned with huge colored crystals, and look fantastic with androgynous dark clothes. I also love this black sweater I got recently with holes in it.
7. Who are your inspirations when it comes to style?
There are so many stylish women. Some of the ones I love are: Jane Birkin, Elizabeth Taylor, Caroline De Maigret, Emanuelle Alt, Chloe girls (in the adverts), Pucci models (only on the ramp) and the Chanel girl (on the ramp) and of course Audrey Hepburn in her black cigarette pants and flats.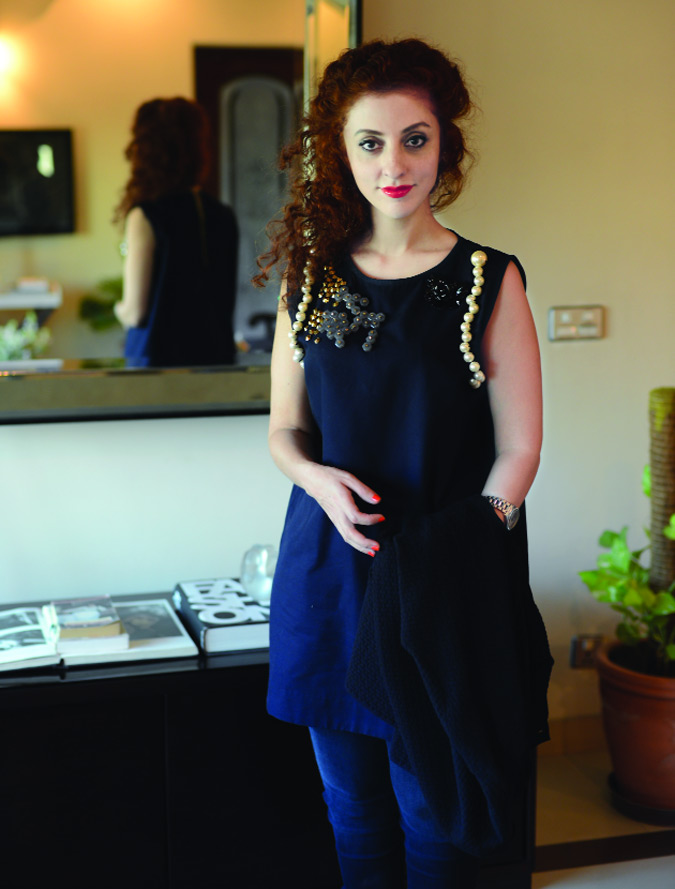 8. Describe the look you would put together for a coffee with a friend?
Dark distressed denim, gold tie up ballerina flats, a black oversized cashmere sweater, a red envelope oversized clutch and natural hair with red lipstick.
9. What makeup do you wear?
I skip the foundation and go for a primer, eyeliner, mascara and a red or coral lipstick.
10. Your hair is your signature, how do you maintain the curls?
I wash it everyday and let it dry naturally with a leave in moisturizing balm by Shu Umera. I tie it up without looking and very quickly. That creates a some what disheveled look.
11. Would you prefer to wear fine jewellery or fashion jewellery?
I love both. Simple stud earrings and chains look elegant and the only fashion jewllery I really like is by Lanvin. At weddings I love big vintage necklaces and earrings.
12. A former editor of Vogue, Diana Vreeland once said, "Elegance is refusal." Your thoughts?
Elegance is well thought-out simplicity, and to achieve that you have to say "no" quite a few times. Skip the blow dries, the screaming labels on every part of your body, a foundation caked face, rings on every finger.