Though Ramsha Khan's debut movie Thora Jee Le never made it to the box office, she has risen like a phoenix from the ashes. Currently, the starlet is working alongside industry veterans on super hit dramas, like Wo Aik Pal, Daagh, Khudaparast, and Mah-e-Tamam, and has outdone herself regarding her histrionic abilities in Tumhari Mariam. Sana Zehra sits down with pretty Ramsha Khan for a heart to heart
With whom do you connect with most both on and off set?
I try connecting with the director and my co-actors on set so we can all sync with each other and jump into scenes easily. I'm not much of a good friend off set lol, as I have trouble keeping in touch.
What is your take on love? Can a person fall in love with two people at the same time?
I think love is about caring deeply for someone. And, no, I don't believe in falling in love with two people at the same time. That's not love then.
You think you have found your living right now?
Nope, not yet. I have a lot to discover.
You are working with so many people right now. What makes a fruitful collaboration?
I thrive to dig deeper into my craft so I can learn and experience more, and working with all these amazing actors gives me just that opportunity.
Is it harder to get started or to keep going? What was the particular thing that you had to conquer to do either?
For me sometimes it's harder to keep going, I guess I was lucky I started off easily.
Ramsha thinks Mahira Khan can become a beauty pageant queen
What's the one thing that's happening in our industry right now that needs to stop?
I feel like there's a lobby when it comes to films, it's like there are a bunch of friends who make films and cast each other. There are so many talented actors in the drama industry who deserve to be seen on the big screen.
What is that one rumor that is not true?
I haven't heard a signle rumor about me, so I don't know, lol.
Who do you think could run for a pageant from our industry?
Mahira Khan — she's both intelligent and beautiful.
What is one thing that men should know about women and vice versa?
We're a lot stronger than you think, mentally especially.
Can body language be considered a language?
I guess I don't understand body language. I know it's wrong but I'm always slouching.
What do you think that tells people?
Lol
How would you start a conversation in a party if you wouldn't know anyone?
I'm not a conversation starter; I'm socially awkward. Crowds make me anxious.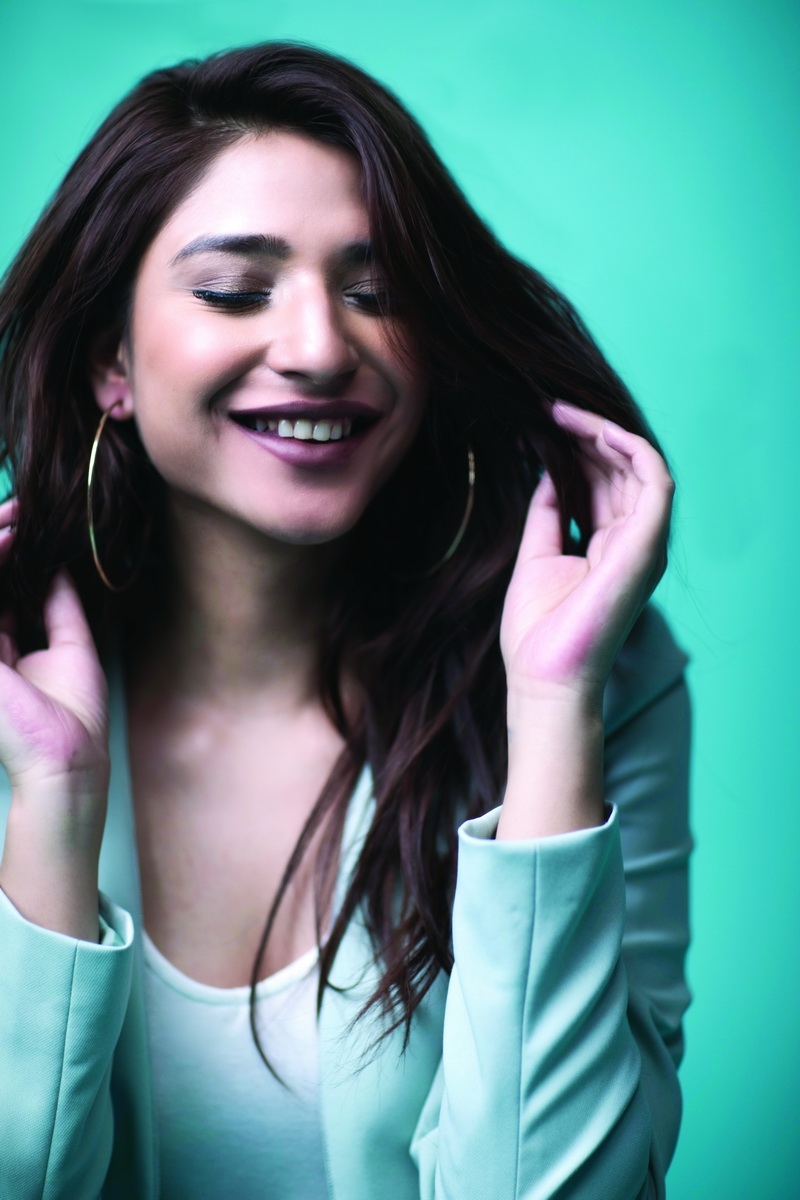 "Acting isn't something that you can teach people. It just comes naturally"
What promises have you never carried through for yourself?
That I will be regular with my yoga and diet, which stopped in 2012.
Have you ever expected love in return? Did you get it?
No, I don't expect love in return. I already get it from my family, friends and fans of course!
If you could spend ten minutes with your "hero" alive or dead, what would you ask him?
Why did you get bored of being Batman? I thought he completed you!
A lot of people in our industry do not have the training or background in acting. Do you think you need one?
I don't think so, I feel like anyone can act. Acting isn't something that you can teach people. It just comes naturally. And, no, you don't need an acting background to become an actor.
"I' m not a conversation starter; I'm socially awkward. Crowds make me anxious"
If you were in the decision committee to make the next 8th wonder of the world what would you pick?
As weird as it sounds, I'd make an underwater aquarium/gym.
Any crazy fan moment?
Wasn't really a crazy fan moment, but just last week my friends and I were in a humongous queue for this concert, and one of the people from the security recognized me. It turned out that he and his sister are my fans. So he discreetly helped us cut the queue and get our tickets. It was super sweet of him. He saved the day because all of us had to go to the bathroom really badly.
If you could erase an event from your mind, which one would you choose?
I wouldn't want to erase any events because then erasing an event would mean erasing an experience, which I obviously don't want to lose.
Best story in one sentence?
The fool didn't know it was impossible, so he did it.
Photography by Jaffer Hasan